VH-CFC (2) Beech 23 Musketeer (c/n M-307)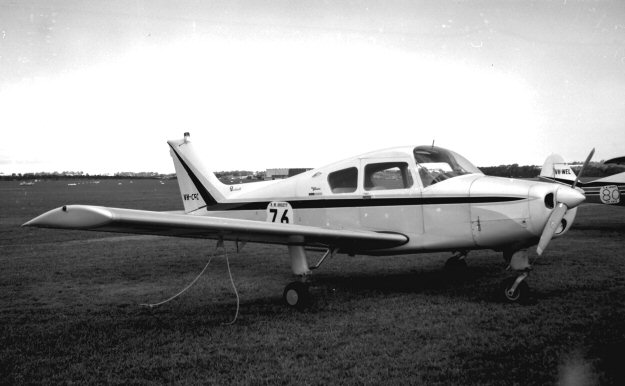 Some four Beech Musketeers were entered into the 1964 Ansett Air race. No. 76, entered by
K.C. Blair did not finish. Greg Banfield took the above shot of it in fading light at Bankstown on
29 March 1964 at the end of the first day of the race. Geoff Goodall's photograph (below) was
taken at Moorabbin shortly afterward (May of 1964) in the lee of that beautiful stand of fir trees
which stood on the eastern perimeter of the airfield (long since chopped down, of course). New
in May 1963, this Musketeer was re-registered VH-CVB in 1967, and was damaged beyond
repair at Penshurst, Victoria a year later.