VH-CFB (1) Cessna 172B Skyhawk (c/n 47754)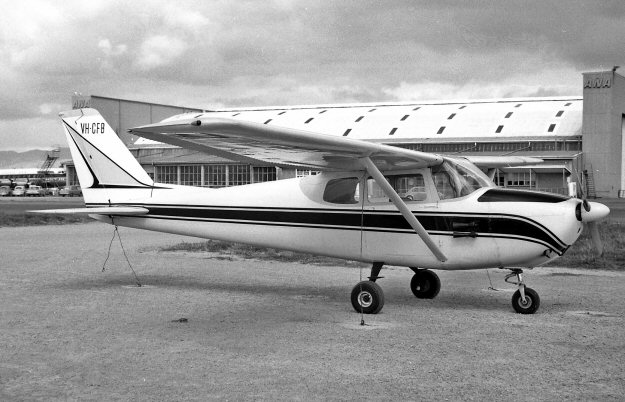 This shot was taken by Geoff Goodall at Adelaide Airport in September 1963. The aircraft
had just been sold earlier that month by Civil Flying Services of Moorabbin to a Melbourne
private owner and retained the CFS yellow white and black color scheme. It was originally
VH-RED and changed to VH-CFB in December 1960 on its sale to CFS parent company
Brookes Aviation of Moorabbin. Civil Flying School & Civil Flying Services used the
VH-CF registration block and in January 1964 persuaded the new owner to apply to DCA
for a change of registration to VH-CRB, to allow Civils to use CFB on their new Beech
Bonanza (see following entry).