VH-CFA(5) Victa Airtourer 100 (c/n 94)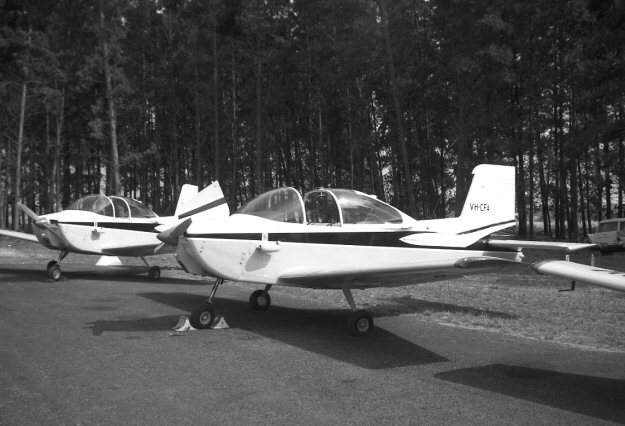 Seven aircraft have been registered VH-CFA. Is that ridiculous or what? Anyway, the fifth
one was this Airtourer nicely finished in the yellow and white with black cheat line livery of the
Civil Flying School. The school still had a couple of Airtourers into the new millennium. This
photograph and the following two were shot by Geoff Goodall at Moorabbin in February of
1965 when the aircraft were brand new. VH-CFA was re-registered VH-CPA on 6 August
1967 and damaged beyond repair at Noble Park, Victoria, exactly one week later!..
.