VH-CFA(2) de Havilland D.H.89A Dragon Rapide (c/n 6713)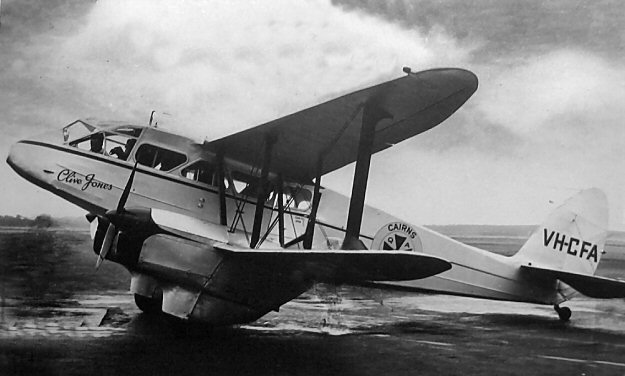 This photograph was sent to me by Chris Bampton whose father, Dick Bampton was sadly
killed when the aircraft crashed into the sea off Brooke Island, Queensland on 26 October
1953. He was on a flight for the Queensland Aerial Ambulance service at the time and the
following narrative is kindly given by Chris:

"The Aerial ambulance was called out to Iron Range on Cape York to collect a patient, an aboriginal
stockman who had been bitten by a snake. My father was one of half a dozen ANA pilots who were
rostered to fly the Ambulance plane as needed for the Cairns Ambulance. On board as well was an
ambulance bearer. My father took off fairly late from Iron Range, and was confronted by very low
thick cloud north of Cairns. The Rapide was only VFR nor IFR and my father could not get a fix on
Cairns. He was redirected further south . My knowledge of the accident is sketchy- when I wrote to
the CAA (DCA) a few years ago, I was told that the investigation reports had been destroyed in a fire
or otherwise lost. He apparently ran out of fuel north of Hinchinbrook Is and landed the aircraft on
the water near Brooke Is. The ambulance bearer was uninjured and got out okay, along with my
father who had some leg injuries. The stockman went down with the plane which did not float for long.
Apparently my father survived for some time in the water but was unable to stay afloat due to his
injuries. He was not wearing a life jacket. The ambulance bearer was picked up hours later by a
passing coastal freighter. Neither my fathers's body nor any parts of the plane were ever found."

This VH-CFA is the second aircraft to bear this registration. The first was another Rapide, ex
G-AKOC which went to Australia in 1949. This, the second VH-CFA, was ex G-ALNT
(formerly HG728 with the RAF) and was exported in 1952.