VH-CEW CAC CA28 Ceres C (c/n 21)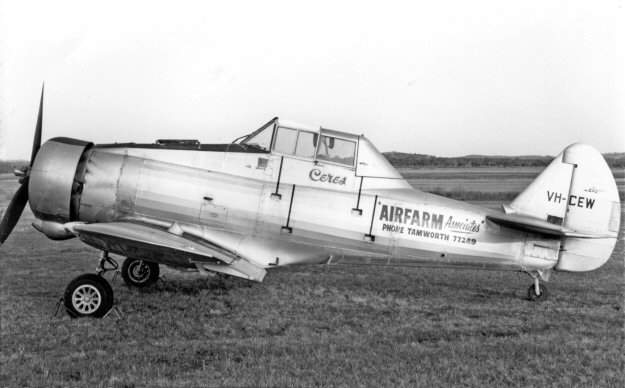 VH-CEW was the last of the 20 Ceres built, despite its c/n indicating it being the 21st. The proto-
type, VH-CEA (c/n 1) pranged in 1961 and was rebuilt as c/n 18 (VH-CEX). The above shot
was taken by Richard Hourigan at Armidale, NSW in January 1964 showing it in the original
CAC-delivered all silver original Airfarm Associates markings. By the time Mike Madden took
the photo of it below (Armidale, 1970) it had been repainted in their red and yellow scheme.
. It was owned by several operators after Airfarm as seen in the two shots at the foot of this page.
No 3 shows it with Airland Improvements Pty Ltd at Cootamundra, NSW in 1975 (via the Geoff
Goodall collection) and No 4, again at Cootamundra, and looking well worn with Agricare in 1976
(a Mike Vincent photograph). VH-CEW was eventually withdrawn from use at Coffs Harbour,
NSW in 1978.


2

.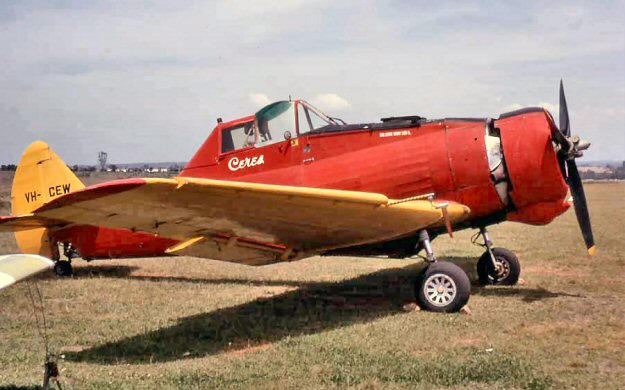 3.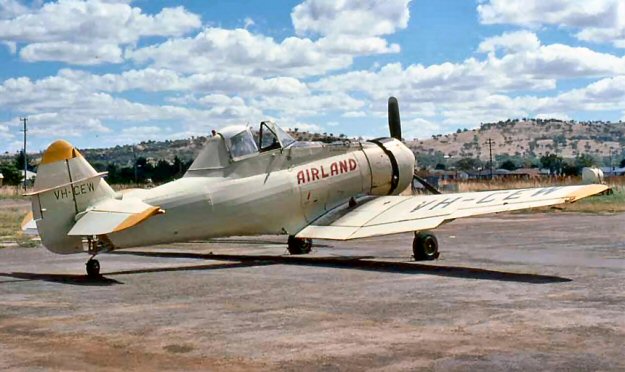 4.