VH-CEV CAC CA28 Ceres C (c/n 20)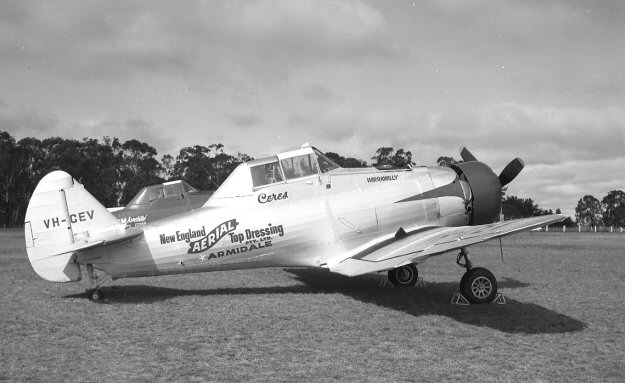 VH-CEV was the penultimate Ceres. It was delivered new to New England Aerial Top Dressing
Pty Ltd at Armidale, NSW in 1964. Geoff Goodall took this shot at Armidale in 1967. The air-
craft was appropriately named "Wirrawilly". Two years later (1969) it was sold to Airfarm Assoc-
iates in Tamworth. Greg Banfield saw it in their livery (below) at Tamworth, NSW in October
1974. VH-CEV was written off in a crash near Inverell, NSW in 1975.