VH-CET CAC CA-28 Ceres C (c/n 17)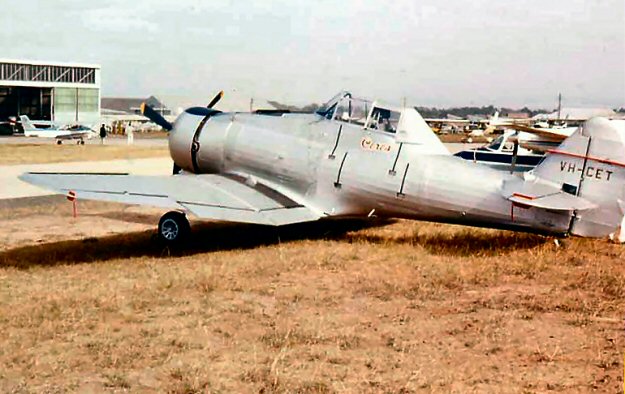 This shot of VH-CET was taken at Bankstown in April 1962 by Roger McDonald. The Ceres
was first flown at Fishermans Bend two months earlier on 20 February, and was used as a demon-
strator until sold to Airland Improvements at Cootamundra NSW in March 1963 when its registration
was changed to VH-WHY in Airland's "phonetic" registration series. The shot below shows - CET
at an airshow at Moorabbin in February 1962. CAC test pilot Roy Goon is taxying out to fly a demo.
Photo by Neil Follett, via Geoff Goodall.