VH-CEF Beech 35-B33 Debonair (c/n CD-807)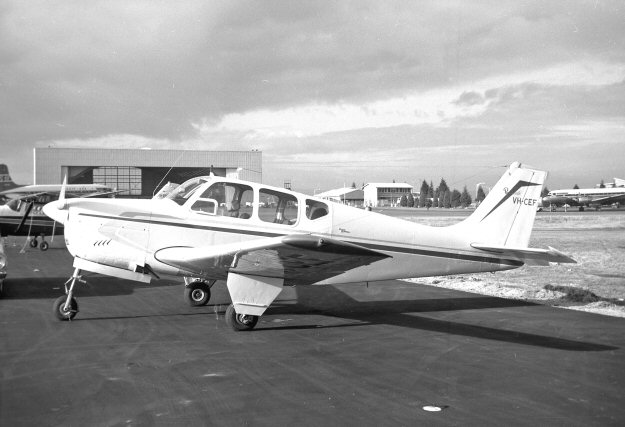 This shot by Geoff Goodall was taken at Adelaide Airport in July 1965. The Debonair had been
registered new to Beech dealers Hawker deHavilland Australia Pty Ltd in December 1964. It then
had numerous owners and now, forty-five years on, it is currently registered to a Queensland based
corporation. It is based at Watts Bridge and Ian Mcdonell saw there in the hangar in May 2012
(below).