VH-CEA (2) Beech 35-C33 Debonair (CD-883)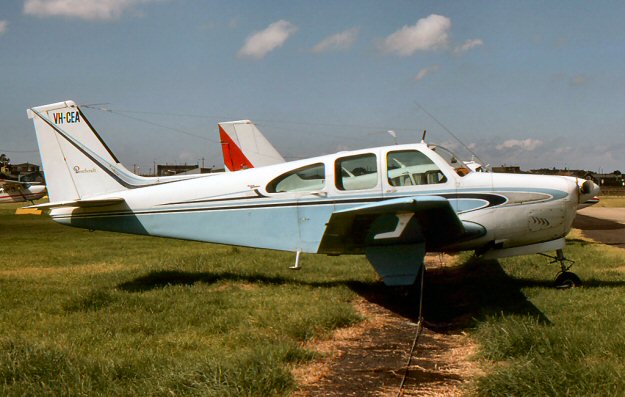 VH-CEA celebrated 50 years in Australia in 2016. It was registered in July 1966 and was still
current in June 2016. However, it had been reregistered VH-OKL in January 2012 for its
then new owner, Robert Simpson, of Simpson Aeroelectrics at Moorabbin Airport. David
Carter's photograph of -CEA was taken at Mascot in 1977 when it was still wearing its factory
finish . In recent years it has been painted to resemble a 1970 model F33A Bonanza.