VH-CDF (1) Beech 23 Musketeer (c/n M-479)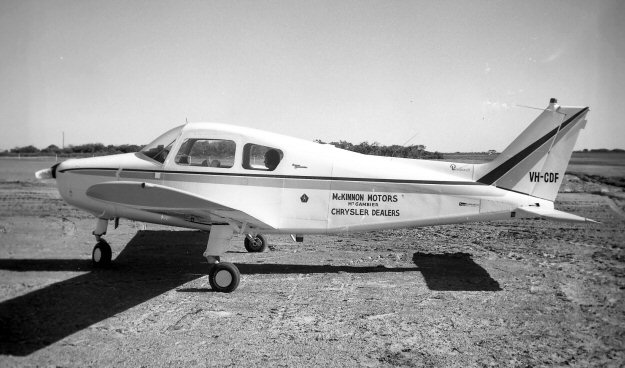 This Musketeer was visiting Portland, Victoria in April 1966 when Geoff Goodall took the above
photo. It was owned, at the time, by McKinnon Motors, Chrysler Dealers for Mt. Gambier, SA.
John Wheatley saw it some years later (below) at Alice Springs when it was participating in an Air
Trial there, whilst operated by Bruce Hartwig's Flying School. VH-CDF was withdrawn from use
following damage sustained in an accident at Loxton North, SA in March 1980.