VH-CCR Grumman G -164 AgCat (c/n 323)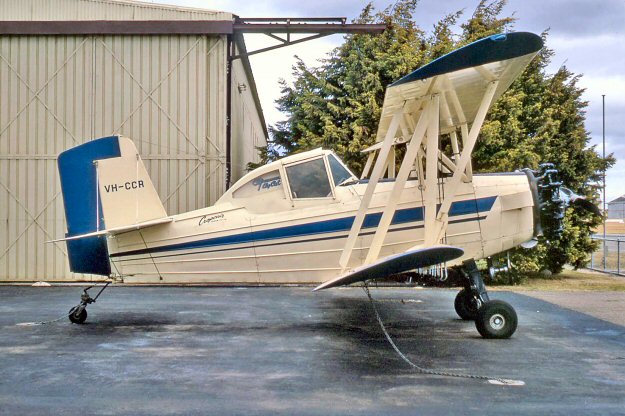 Whereas Roger McDonald's photo of -CCO shows a really beat up AgCat, so this one of Roger's
illustrates a similar machine but in absolutely immaculate condition. This shot was taken at Archer-
field in June 1970. It was registered to Cropcair Aviation in February 1967, although even then
was not a brand new aircraft, having originally been the demonstrator which went to New Zealand
in 1965 as ZK-CLQ. It did not (at the time) attract much interest in that country and hence was
sent to Australia at the beginning of 1967. It remained with Cropcair 30 December 1972 when it
was badly damaged in a crash at Moura, Queensland. It appears never to have been rebuilt.