VH-CCM Percival P.3 Gull Six (c/n D.46)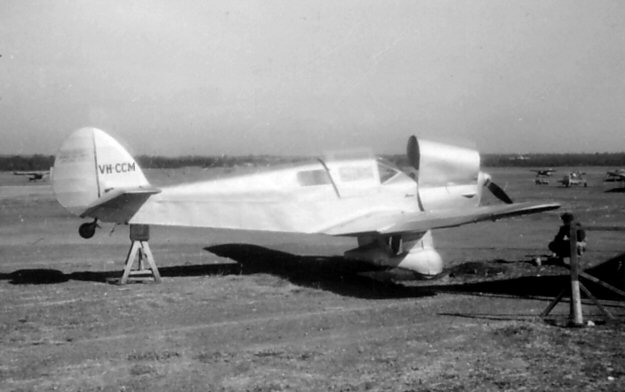 This Gull Six was registered G-ACUP in the U.K. before being exported to Australia in 1939 where
it became VH-ACM. It was re-registered VH-CCM ten years later. It flew with Connellan Airways
for a while in the 1940s. The above is not the best of images, but the only "period" one (circa 1950)
that I have. VH-CCM is still on the register and can be seen occasionally on the air show circuit. The
more contemporary shots of it below are (upper) by John Wheatley in the early 1970s, next from the Ern
Mainka collection taken at Maitland, NSW, (date and photographer unknown) and bottom of the page
by Scott Williamson at the Festival of Flight 2006 at Watts Bridge Memorial Airfield.