VH-CCK Grumman G-164 AgCat Float (c/n 318)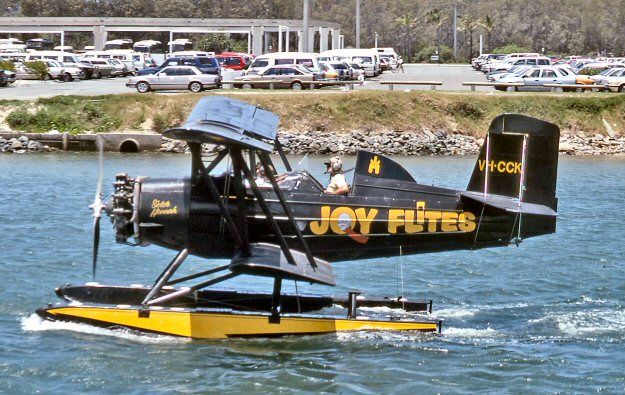 Here's an AgCat which has not only been converted to a 2-seat version (by removal of the hopper
and installing a seat) but also has been given sea boots. Or, how to mnake an ugly aeroplane even
uglier.........Anyway, Roger McDonald caught it at Surfers Paradise, Qld in Dcember 1992.
VH-CCK was first registered to Cropcair Aviation of Archerfield in February 1965. It later went
to Grasslands Aviation in Albury, NSW and then to other operators. In 1983 it was modified
for banner towing, then joyriding with an enlarged front cockpit and later fitted with floats for scenic
flights . It is currently registered to Red Baron Downunder Pty Ltd.of Queensland's Gold Coast.