VH-CCJ Grumman G-164 Agcat (c/n 302)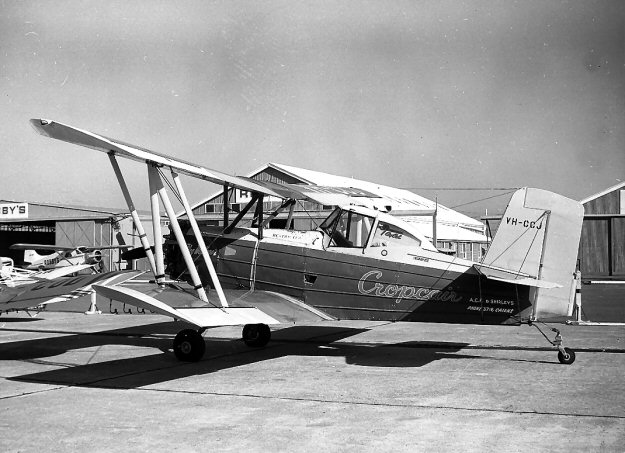 Designed by Grumman Aircraft and licence-manufactured by Schweizer Aircraft, the prototype
Agcat first flew in 1957. It vies for a place in the top 10 "World's Ugliest Aircraft". Agcats didn't
start arriving in Australia until the early 1960s. Here's one which was imported in September 1964
seen two years later at Parafield by Geoff Goodall. It was operated by Cropcair Aviation out of
Archerfield, Queensland at the time. A month or so after this shot was taken VH-CCJ was written
off in a crash near Clifton Queensland (on 6 October 1966).