VH-CCE de Havilland D.H.82A Tiger Moth (c/n 3623)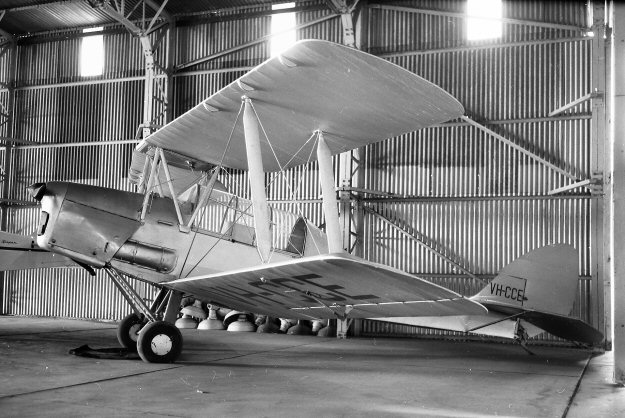 This was the pre-war VH-UYQ which had been pressed into RAAF service as A17-676.
Upon being demobbed in 1955 it was registered VH-CCE. It was restored again in the
1990s as VH-UYO, the original holder of that rego having been written off in 1964. The
marks VH-UYQ in the meantime had been commandeered by an Auster. Fortunately Geoff
Goodall, like myself, took a number of hangar shots. Oftentimes these are the only images
extant of a particular aircraft in some of their identities. The above was taken by Geoff
in a Bankstown hangar in September 1968 after the aircraft had obviously received a major
overhaul. Brian Baker's interesting shot (below) shows the aircraft at Bankstown in November
1962 as it was being modified to accept the cockpit canopy. As previously stated, this Tiger
is still flying as VH-UYO. With or without canopy?