VH-CCB Cessna 180 (c/n 31136)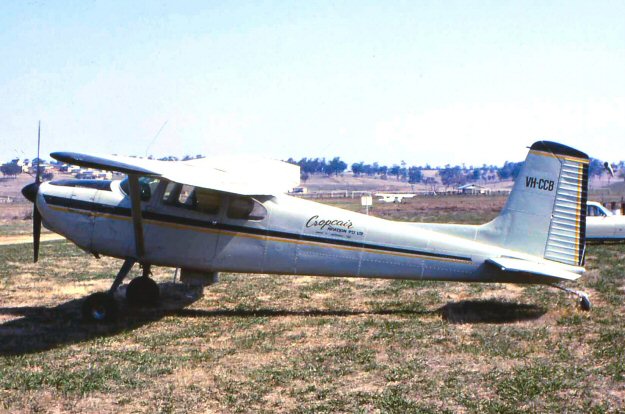 This 180, seen at Archerfield in 1970 by John Wheatley, had 'been around the block a few times'
before being acquired by Cropcair in April 1967. It originally had been imported into New Zea-
land in 1956 (ex N3638C) as ZK-BGF. Crossing the Tasman Sea in May 1958 it became
VH-DMC. Two years later it was re-registered VH-PRX with Proctor's before going to Super
Spread as VH-SSD. It was damaged beyond repair in an accident at Gratton, Queensland on
16 October 1977.