VH-CBS Corby CJ-1 Starlet (c/n N.32)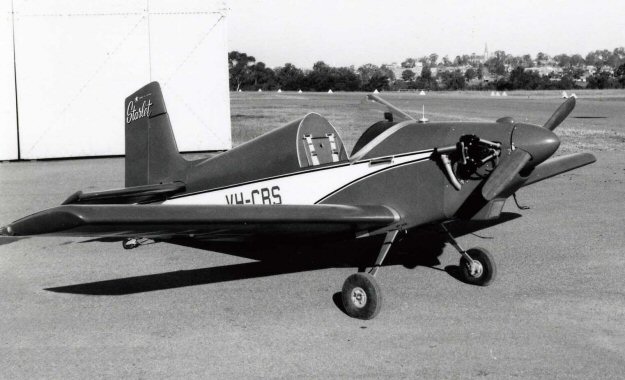 John Corby, a Sydney consulting aero-engineer designed the Starlet for a UK competition called
for by Rollason Aircraft Ltd in 1964. The design placed 8th in the competition (although was
actually the first to fly, doing so on 9 August 1967). VH-CBS was the prototype, and is seen
above in this image from the Daryl Mackenzie collection, probably at Hoxton Park, where it was
built and just before it first flew. . Rowan Hughes indicates that is shown equipped with the original
engine which was later swapped for a VW motor. VH-CBS was withdrawn from use in 1984
and is in the Australian Aviation Museum at Bankstown.