VH-CJT Cessna A185E Skywagon (c/n 185-1456)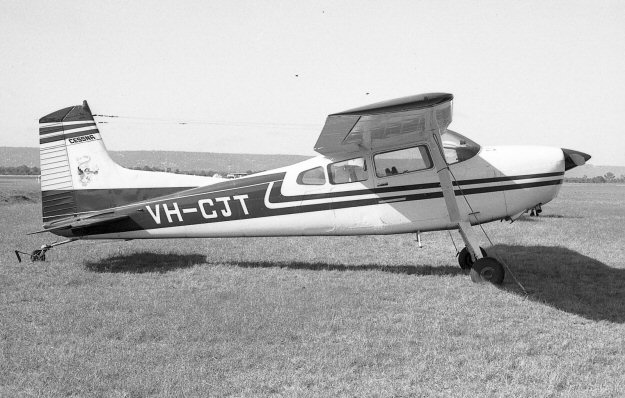 This Skywagon was imported early in 1970 by American geologist Giles Thomas. It was formerly
N2295T. Geoff Goodall captured two images of it (below) as it first came in wearing its US rego
at Jandakot in January 1970, and (above) some years later at Perth Airport (May 1976) as VH-CJT.
Thomas regularly flew the taildragger to remote WA inland areas on geological searches. In 1986
it went to New Zealand becoming ZK-FNX.