VH-EDD Douglas DC-3CS1C3G (c/n 13922/25367)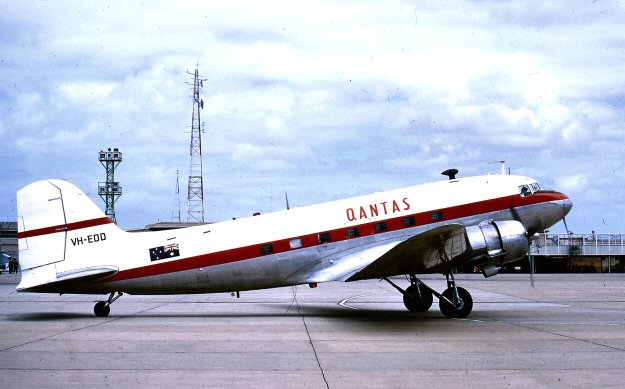 The photos above and # 2 below are from the Greg Banfield collection and were both taken
at Mascot. Above it is seen in March 1966 while being used by Qantas for crew training.
The hangar shot below shows it in January 1964 after it had arrived back in Australia from
a stint with the the Royal Netherlands Air Force and still wearing its military grey and olive
green camouflage. A former RAAF C-47A-DK (A65-57), it originally went to the Qantas
fleet as VH-EAO in 1946. It was then re-registered VH-EBX in 1957 to leave -EAO open
for a Super Connie. In 1960 it was sold/transferred to Trans Australia for their Papua/New
Guinea Sunbird Services as VH-SBH. Two years later it went to the Royal Netherlands
Air Force as X-18 (I suspect it was probably operated in some capacity in the Australasian
area) and was then repatriated back to the Australian register in 1962 as VH-EDD, returning
to Qantas as a crew trainer. Greg Banfield took photo # 3 of it as X-18 replete in grey and
olive camouflage at Bankstown on 30 August 1962. VH-EDD ended its days with Bush Pilots
Airways based in Cairns, being acquired by them in 1972 After being leased to Forrestair in
1974, it was withdrawn from use at Cairns in 1977 and served as a fire fighting hulk until it was
completely dismantled in 1978. Danny Tanner's image (# 4) shows -EDD at Cairns in August
1974 in full Bushies/Forrestair livery.
.2.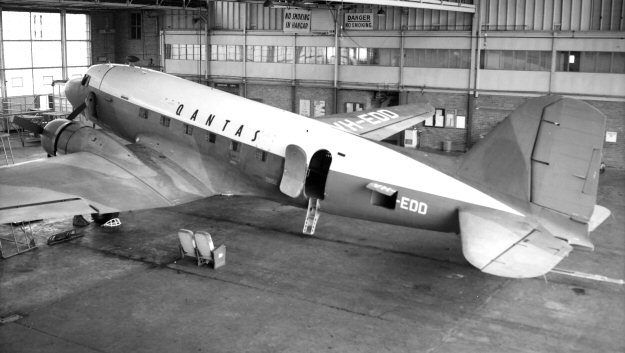 3.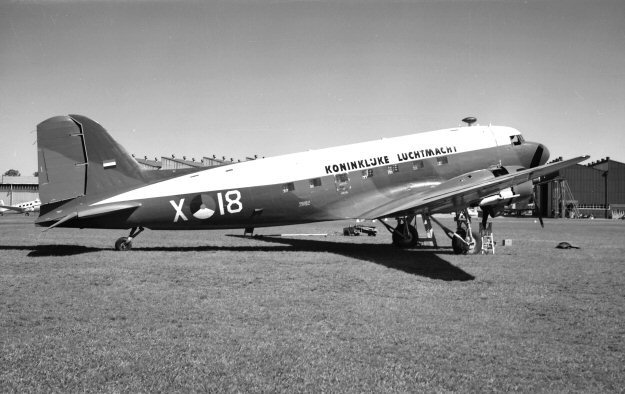 4

.