VH-CAC (3) Piaggio P.166 (c/n 375)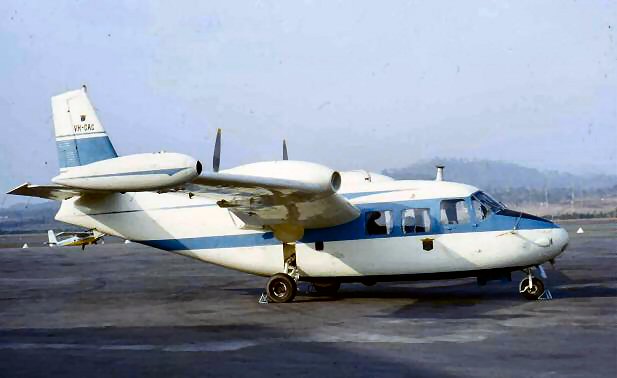 This Piaggio was acquired by the Department in April 1961 and spent most of its career
with DCA in New Guinea. Roger MacDonald's shot (above) was taken at Port Moresby
in August 1968. In 1973 it was sold to Executrive Air Services at Essendon, although had
several subsequent owners. Greg Banfield saw it at Schofields, NSW in March 1981
(immediately below) and again (bottom of page) at Bankstown in August 1981 now with
the oddly named (at least for Australia) Confederate Airways in whose livery it is seen replete
with Confederate flag. VH-CAC was destroyed by fire following a ground collision with
Tobago VH-BXC on16 September 1982 at Bankstown. The registration VH-CAC then
passed to a CAC Wirraway owner who had been anxiously waiting for it to become free.