VH-BZG Convair 340-36 (c/n 33)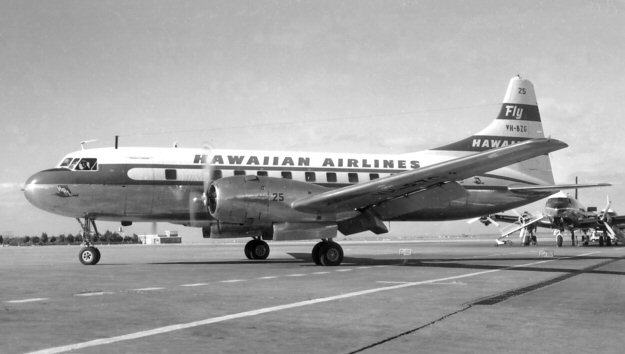 VH-BZG was leased from Hawaiian Airlines for six months in 1956/57 to handle the peak traffic
associated with the 1956 Olympic Games in Melbourne. Its US registration was N5507K, but
it was re-registered in Australia for the period of the lease. Nowadays I doubt that would happen.
When a large percentage of the world's airliners are leased it is quite common to board say, an
Allegheny Airlines DHC-8 only to find it registered EI-CHP or some such. In the event, VH-BZG
was never painted in Ansett livery but plied Australian skies in complete Hawaiian Airlines markings
as my shot as it leaves the gate at Essendon illustrates. Just rceived (March 2005) is the beautiful
image (below) from the Peter Gates collection (taken by Barrie Colledge at Essendon in 1956)
VH-BZG reverted to N5507K upon termination of the lease.