VH-BYU Auster J/5P Autocar (c/n 3155)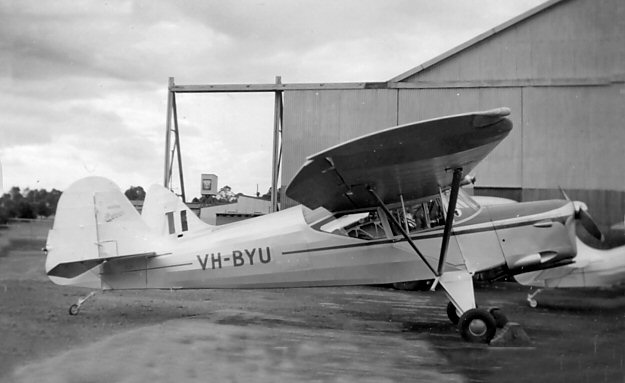 The J/5B differed from the J/5G in that it had the de Havilland Gipsy Major 10 engine in lieu of
the Blackburn Cirrus of the latter. This nice Autocar is still flying today and I am happy to see
that the livery has not changed greatly. My shot above was at Bankstown in 1955 when the
Auster was new. It spent some time in the 1960s with the Keith Aero Club in South Australia,
as evidenced by Geoff Goodall's shot immediately below taken at Blyth in 1963. Finally,
the contemporary shot by Phil Vabre (bottom) was taken at the 2005 Avalon Air Show.