VH-BYP Auster J/5G Cirrus Autocar (c/n 2945)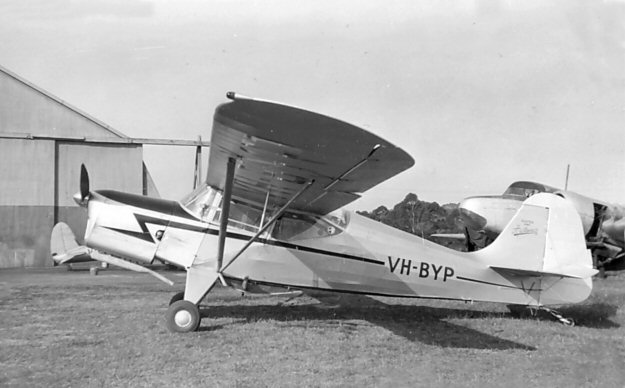 The Autocar is recognizable by its slightly humpback appearance, necessitated by the
widening of the rear fuselage to accommodate the four seats (as opposed to the three seated
Autocrat). VH-BYP was originally VH-KBZ. My shot above was taken at Bankstown
in 1955, whilst the color slide below was taken by Geoff Goodall at Mangalore in April 1983.
The Autocar was active until 2008 when it was withdrawn from use.