VH-BYN Auster V (c/n 996)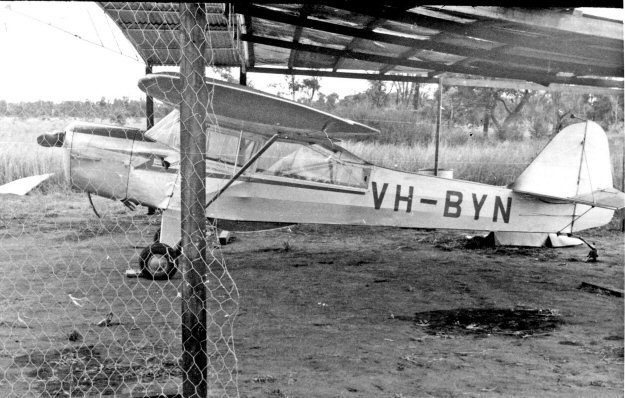 This shot by David Johnston taken at Emerald, Queensland in June 1962 is, I think, better than the
one below in the hangar at Rockhampton sans cowling, albeit it that above image is behind a chain
link fence. Built as an Army Co-Op machine in 1944, this Auster was previously MT361. It came
to grief in an accident on 3 May 1967, although I have no details.