VH-BYH Auster J/5G Cirrus Autocar (c/n

2958)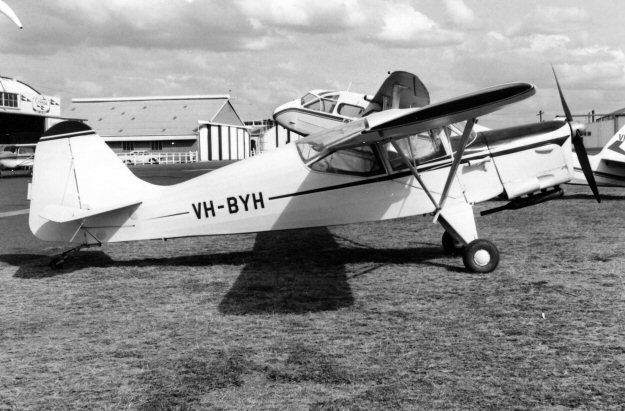 Originally imported in 1954, this Cirrus Autocar crashed at Strathpine, Qld in August 1964
and was rebuilt as a J/5G-A2 with a Lycoming engine. As such it is still registered. Bob
Livingstone's photo (above) was taken back in 1966 at Archerfield when it was a "straight"
Cirrus Autocar (image via the Geoff Goodall collection).