VH-BXN Ryan STM (c/n 457)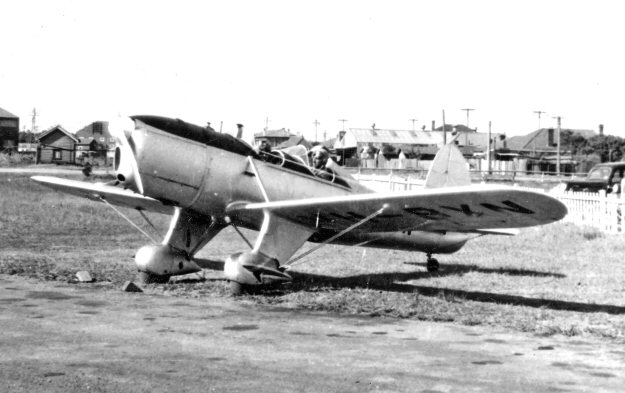 This Ryan was seen at the original Newcastle Airfield at Broadmeadow by Daryl Connell, circa
1960. It was the former NEI Navy S-21 and became A50-30 after escaping to Australia from
the Japanese in the early days of WW II. Originally civilianized in July 1947 at VH-BBJ, it was
withdrawn from use in November of that year and then restored as -BXN in September 1957.
Off register again in 1965, it was restored as VH-RUM. In 1999 it went to the USA as N8146
and where it is classified as a Ryan ST-A Special.