VH-BXM Cessna 172 (c/n 29005)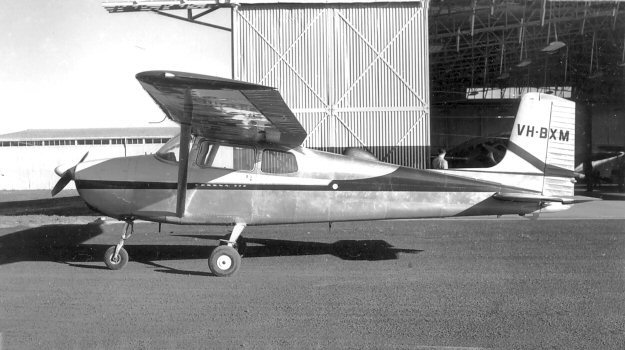 About the time I emigrated to the US of A the dollar import restrictions which had been in place
since the end of WW II were eased somewhat, and US lightplanes began coming on to the VH-
civil register. (From the 1970s on, this became a flood). VH-BXM was a typical example. This
was first registered in 1956 and is wearing what could now be described as almost "classic" livery.
This photograph was taken at Moorabbin in 1957. It was ostensibly ex N6905A but it probably
was imported directly from Wichita and the US registration was one of a block issued to Cessna.
This aircraft was still on the register into the 1990s (in South Australia).