VH-BXH de Havilland D.H.82A Tiger Moth (c/n DHA189T245)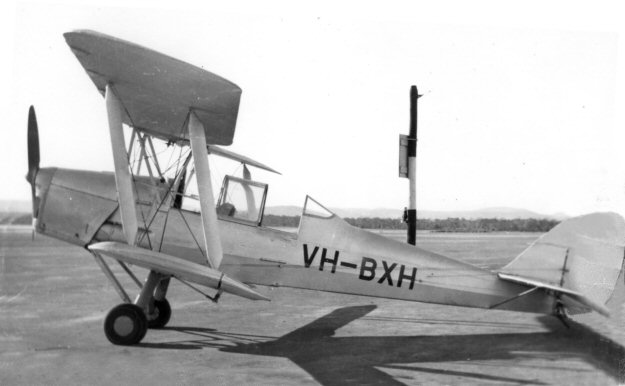 This Tiger had originally been civilianized in 1946 as VH-AXH. However, in 1949 DCA decreed
that the entire VH-AX block be re-registered because it was determined that they conflicted with
ICAO standard call-signs or Q codes. Just how these innocent, no radio, mostly Tigers and Moth
Minors could cause such offence is intriguing in retrospect, and even DCA forgot their own restriction
when they later registered the Mraz Sokol VH AXY and Tiger VH-AXZ during 1950. The above
image was taken by Fred Cherry (courtesy of the Geoff Goodall collection) and was probably taken
when the aircraft was owned by the Aero Club of Southern Tasmania.. Sometime around 1955 it
suffered a nasty accident "somewhere in Tasmania" as seen in the photo below submitted by Ian
Romanes (via Geoff Goodall). It was rebuilt, and sold to Royal Vic Aero Club in June 1957 as the
second VH-RVH.