VH-BXD Victa Airtourer 100 (c/n 45)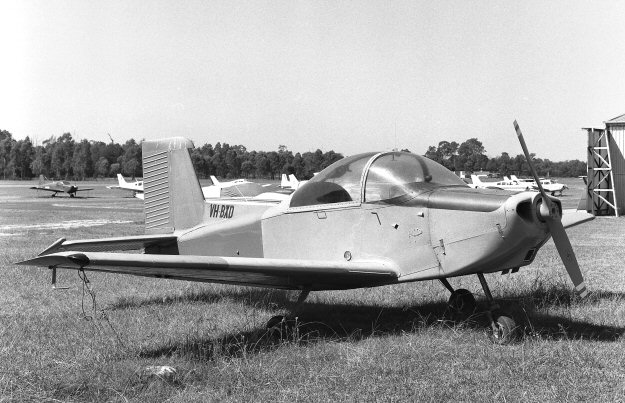 This Airtourer 100 was converted to a 150 hp machine in the early 1990s. I believe that conversion
had taken place by the time that Greg Banfield took the above B&W shot of it at Hoxton Park,
NSW in March 1996. Clearly by that time it had lost its distinctive Victa livery. The shot below,
taken by Bob Livingstone at Bankstown in August 1993 shows it in company with VH-MUM.
It is currently registered to Canberra Machining Company Pty Ltd in the nation's capital.