VH-BWT (2) Victa Airtourer 100 (c/n 64)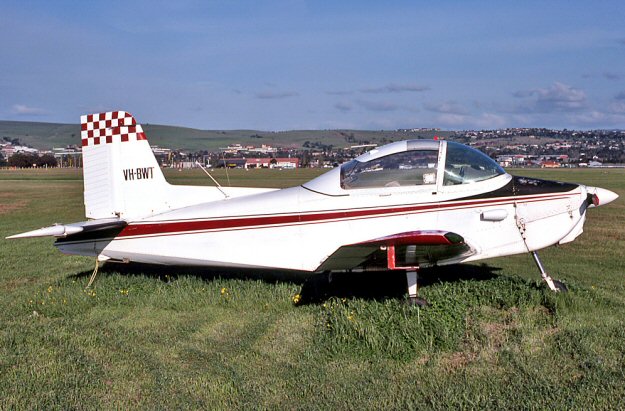 This was the former VH-MRG originally registererd in September 1964. It was re-registered
VH-BWT in December 1966, presumably when acquired by the Royal Aero Club of South Aust-
ralia, and given the club's VH-BW series rego. By the time Danny Tanner took the above photo
of it in the long grass at Parafield in August of 1981 it had been sold off by the club and had lost its
original Victa livery. In fact, the aircraft had been withdrawn from use in May of the prior year.
Odd, since it looks in pretty good condition in this shot. .