VH-BWL (2) Cessna 172B Skyhawk (c/n 48227)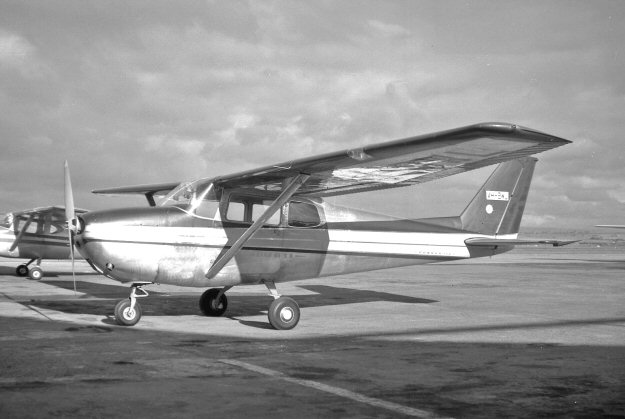 Although wearing a standard Cessna factory finish (in brown and white) this Skylane has a most
peculiar rendition of the rego (see enlargement below). Looks like the original rego of VH-GIP
had been stuck over with a temporary rendering of -BWL (see enlargement below) in this image
from the Geoff Goodall collection. It was first registered in August 1961 before going to the
Royal Aero Club of SA four months later as -BWL with whom it was operating when this photo
was taken at Parafield in July 1962. In May 1967 it was sold to Gippsland Air Charter in
Victoria and re-registered again, this time as VH-TSP.