VH-BWC(2) DHC-1 Chipmunk T.10 (c/n C1/0353)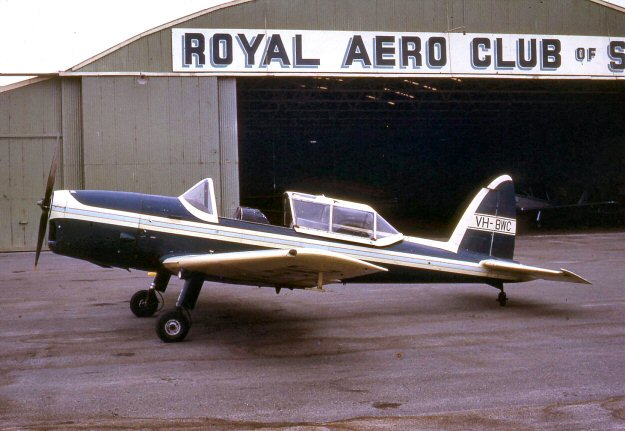 Another fairly "late model" Chippie (ex WG289). Registered to the Royal Aero Club of South
Australia in July of 1957. Upon being disposed of by the club in 1964 it became VH-UEZ.
I shall index this aircraft as VH-BWC(2) since I might get lucky and secure an image of the
Tiger Moth c/n 82572 which was previously VH-BNC and which became VH-BWC(1).
The above is a Rod Adam photo (via Geoff Goodall) taken at Parafield in 1963.