VH-BVR Cessna 180D Skywagon (c/n 18050957)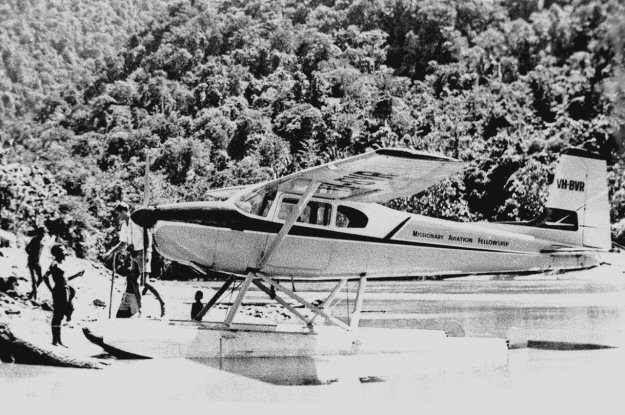 Interesting shot from Missionary Aviation Fellowship archives of one of their 180 floatplanes in
New Guinea in the 1960s. First registered in July 1961, ex N6457X it was used on missionary
support work until 1972 when it was sold to Seaplane Charter Co of Sydney. It was later
based in Cairns and was wrecked on 22 June 1988 when the pilot attempted a cross wind take-
off on the Endeavour River at Cooktown, Queensland and the aircraft overturned and sank. (The
investigation indicated that, had he taxied down to the next stretch of river, an into-the-wind take-
off could have been accomplished).