VH-BVM(2) Cessna 185B Skywagon (c/n 185-0524)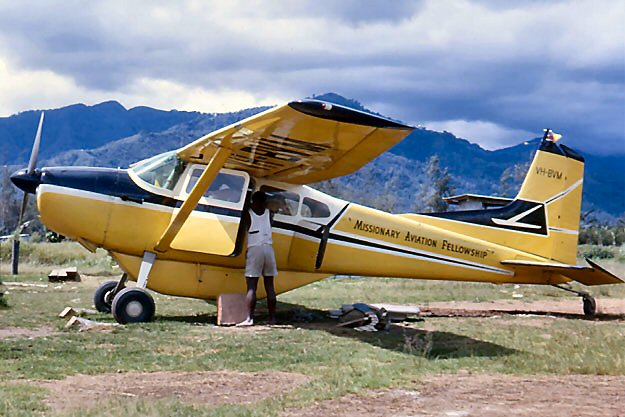 The Missionary Aviation Fellowship have owned literally dozens of aircraft over the years. The
second aircraft to bear the registration VH-BVM was one of them. It was imported in 1963 (ex
N2524Z) and spent all its life in the Antipodes in New Guinea. The above image, by Ron Rye
(courtesy of the CAHS collection) was taken at Minj in the Papua/New Guinea highlands in 1963.
VH-BVM was written off in a crash at Katbaka, West Irian (the Indonesian half of the island) in
December of 1966.