VH-BVL Cessna 180A Skywagon (c/n 50296)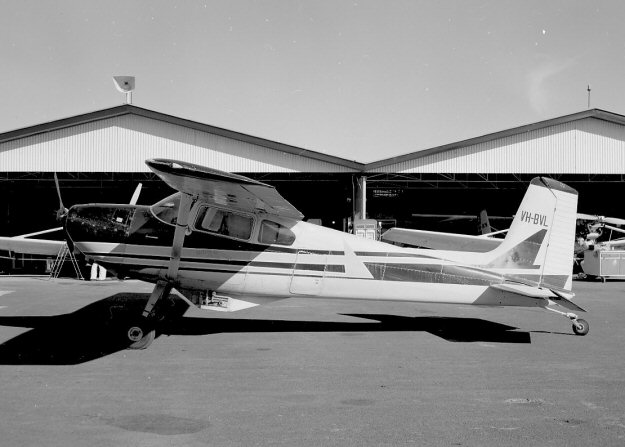 This Geoff Goodall photograph was taken at Cudal, NSW, at Max Hazelton's private airport.
Max and Laurel Hazelton were the founders of Hazelton Airlines, which started as a crop-dusting
operation, and went on to become a very viable local service airline supporting the Orange and
western NSW area.......later to be bought out by Ansett, but that's another story. Locals recall
Max being lost in the Blue Mountains for more than five days during winter, presumed dead.
However, he walked out down the Colo River and resumed his career. Geoff's photo above
was taken in 1967 when Hazelton Air Services was primarily an aerial agricultural concern. Greg
Banfield 's interesting photo below was taken as the aircraft was completing a crop dusting display
at an air show at Orange, NSW in February 1966. Based on this, it is perhaps not difficult to
understand why VH-BVL was written off in a crash at Labertouche, Victoria in February 1970!