VH-BVI Cessna 180C Skywagon (c/n 50752)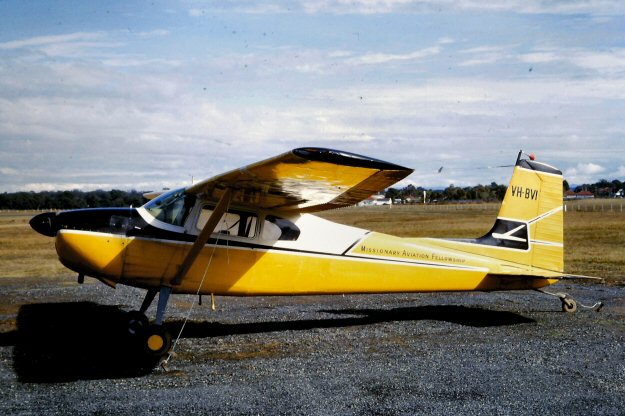 Another Missionary Aviation Fellowship Cessna. This one is actually the second Cessna 180
to carry the registration VH-BVI. The first (c/n 31680) came in from Netherlands New Guinea
(now West Irian) where it had been registered JZ-PTC. It was re-registered VH-SLS when
sold by MAF. The above, and second one, was seen above by Ben Dannecker in New Guinea,
circa 1970 and earlier, below, by Geoff Goodall at Moorabbin in July 1966. As indicated else-
where Maf Air training was undertaken at Ballarat so a trip to Melbourne would have been a
short navigation exercise. It was still current June 2016 and owned in outback Capella Qld by
Kym Donaldson since 2013. Ian McDonell saw it at Archerfield in a new blue / white scheme.