VH-BVC Cessna 182A Skylane (c/n 34670)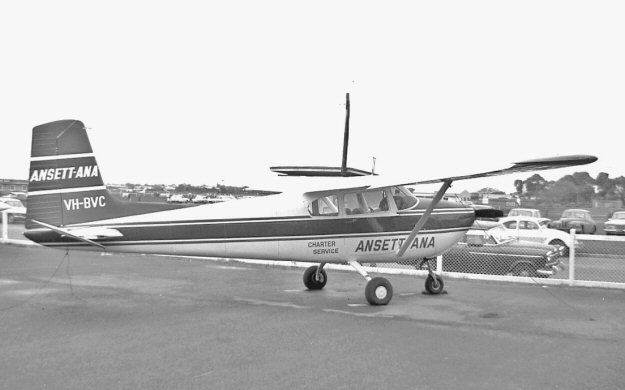 Here's VH-BVC at Moorabbin in September 1966 all decked out in Ansett-ANA Charter
Service livery, like a diminutive airliner. It was first registered on 27 July 1958 to Madang
Air Services of Madang in PNG. This outfit was absorbed into Ansett-MAL then transferred
from New Guinea to Essendon for parent company Ansett-ANA. The Cessa subsequently
became part of a small charter aircraft fleet. By November 1968 when Greg Banfield saw it
at Bankstown (below) it was wearing the same basic livery but with Arro Flight titling.
VH-BVC is still current and is today registered in Ballarat, Victoria.