VH-BUX Cessna 170B (c/n 26854)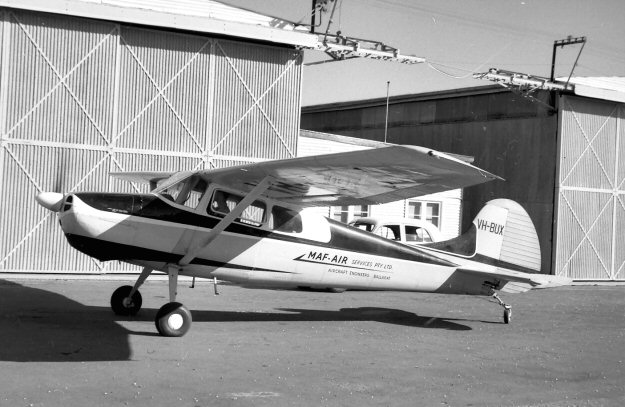 This 170 was owned by the Missionary Aviation Fellowship, an organization which has operated
literally dozens of aircraft over the years. It is seen outside the MAF AIR hangar at Ballarat in
February of 1965 in this shot by Geoff Goodall. Ballarat is the location used to train missionary
pilots going on up to Papua New Guinea and West Irian (the Indonesian side of the island).
VH-BUX was originally imported in october 1966 (ex N2861P) by the Lutheran Mission at
Madang. VH-BUX is still active and is registered to an owner in Victoria. George Canciani
saw it at the 2007 Avalon, Victoria air show (below).