VH-BUU Junkers Ju 52/3m (c/n 7256)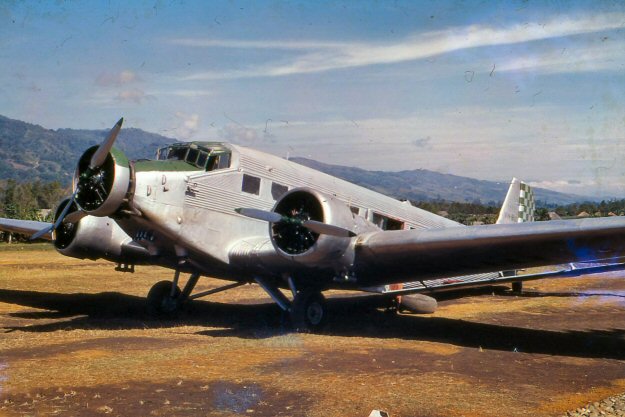 Three Ju 52s were acquired by Gibbes Sepik Airlines in the 1955-57 period. All came from
Sweden. This one was ex SE-BUE (and OY-LAM and D-AVIU before that). Photographs
of them are rare. Robert Blaikie took the above photo at Minj, PNG in 1956. Below is a shot
from The Collection p3690-0068 and shows -BUU after it had groundlooped on landing at

Baiyer River, New Guinea on 17 October 1959 when it swung into a drain. Gibbes Sepik Air-
ways had been taken over by Mandated Airlines by then but -BUU was operating a Gibbes Sepik
service flown by a MAL pilot. Although the damage was considered to be easily repairable,
MAL was retiring the Gibbes Sepik Junkers and decided to write it off.