VH-BUJ Airspeed AS57 Ambassador 2 (c/n 5230)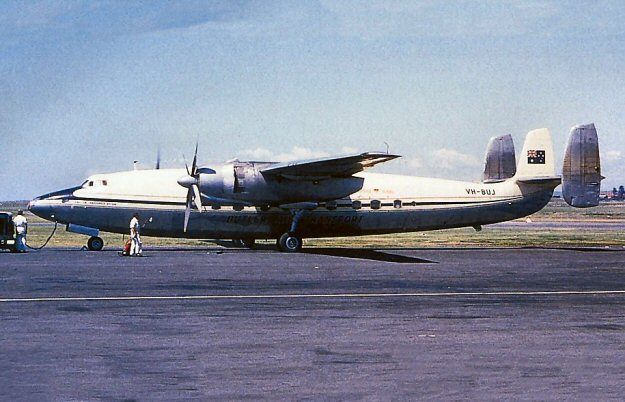 As indicated under the entry for VH-BUI, photographs of the first two Ambassadors acquired by
Butler Air Transport in 1957 are rare. This above shot of the second one is from the Geoff Wilkes
collection (via Fred Niven). As G-AMAH, the aircraft left the U.K. in June 1957 and was regis-
tered as VH-BUJ on 2 August of that year. After flying with BAT for a year or so it returned to the
U.K. in November 1959 and was sold to Dan-Air Services Ltd, becoming once again G-AMAH. . .