VH-BUA Piper PA-23-160 Apache (c/n 23-1227)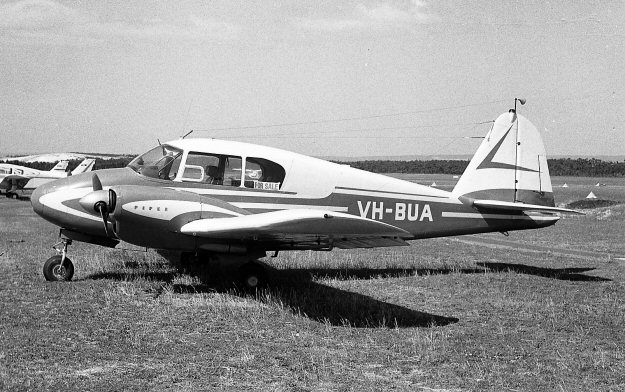 VH-BUA is seen above in this B&W shot from Geoff Goodall at Perth's Jandakot Airport in Oct
1970. John Wheatley's color slide below was also around that time period, although I do not
have the venue. Imported second-hand from the US in 1961 it was formerly N3282P. The
Apache was originally owned in Australia by Nor West Whaling Co, based at Carnarvon, WA
and used as a whale spotter. It went on to have a string of private owners in the Perth area, and
was popular among local pilots as a low cost twin engined IFR training aircraft. Three years on,
Geoff took another shot of it at Narrogin. WA in January 1973 (foot of the page). The aircraft
was taking part in the annual WA air trial, and was now decked out in a rather elaborate new color
scheme of orange, black and white.