VH-BTG Auster J/5P Autocar (c/n 3257)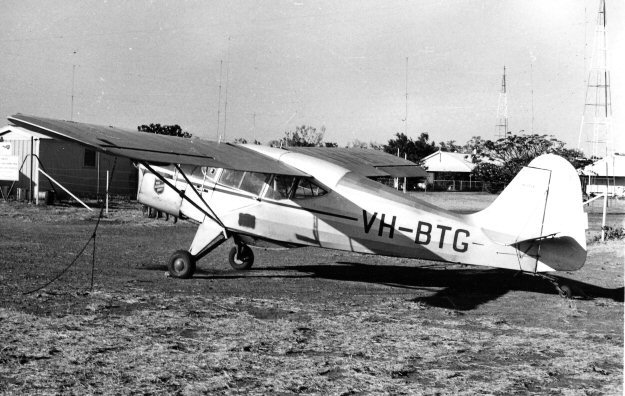 Another Autocar used by the Salvation Army, this one at Katherine in the Northern territory.
Photo by Peter Limon taken in October 1967 (via Geoff Goodall). -BTG first came on the
register in October 1956. It was written off when it force landed onto mud flats at Port
Warrender in Admiralty Gulf, WA and was inundated by the rising tide on 11 September 1970.