VH-BTE Auster J/5P Autocar (c/n 3200)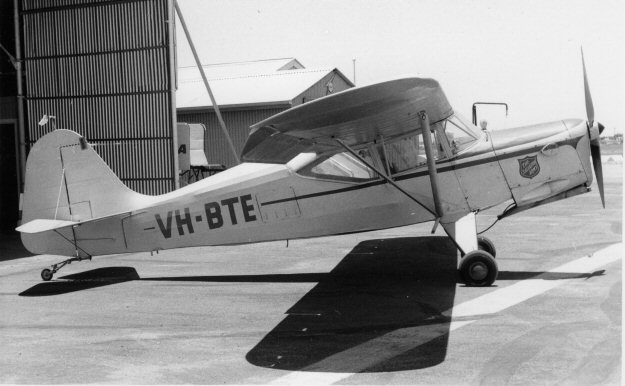 This Autocar, which is still on the current register (mid 2008), was imported early in 1956.
In the photo above, taken by Peter Kelly at Longreach in 1967 (via Geoff Goodall), it is
sporting a Salvation Army shield on the cowling. I do not believe I have ever seen a photo
of any other aircraft wearing this badge. I wonder what they used it for? By 1973 it had
had a complete rework of livery as seen in Greg Banfield's nice color shot below, taken at
Camden, NSW on 31 December 1973. The final shot is an early one, circa late 1950s
by D.J. Connell (via Eric Wagner) at Newcastle when -BTE was working for Aeropelican
Air Services.