VH-BTA Auster J/5G Cirrus Autocar (c/n 3099)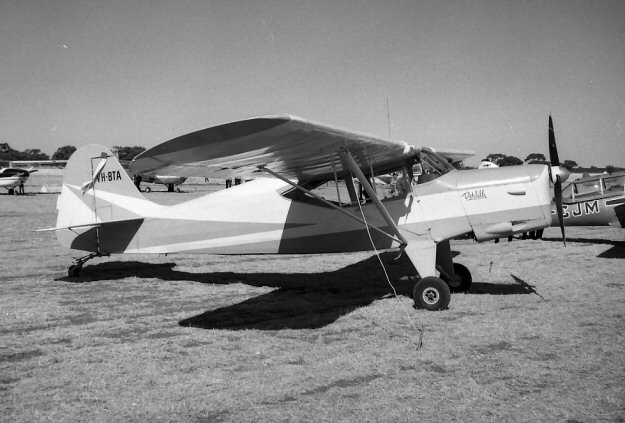 I personally am not taken with attempts to "modernize" classic aircraft by giving them paint jobs
which try to emulate other more modern types. This looks like an attempt to doll the Auster up
in a cross between Piper and a Maule liveries. Standard Rearsby, or even KSAS paint jobs were,
I thought, more appropriate for the type. Whatever, this Autocar was photographed by Geoff
Goodall at Swan Hill, Vic in March 1965. It was damaged beyond repair in an accident at Bridge-
water, Victoria, in February of 1978.