VH-BSL DHC-2 Beaver 1 (c/n 1618)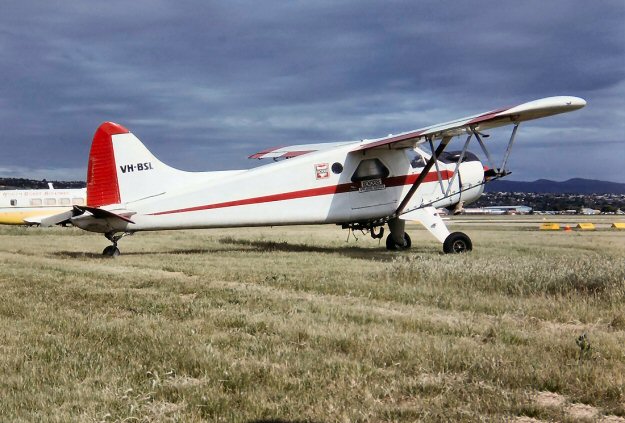 Another of Benders Spreading Services' Beavers seen above by Danny Tanner at Parafield in
October 1979, and below by his son, David at the same locale in November 1985. This one
was a former Super Spread machine, first registered in October 1966. At one time it was to
have been re-registered VH-IDY but, to my knowledge, this was never taken up, since it was
soon sold off to Benders. It sustained serious damage in 1989 but was rebuilt and fitted with
floats, and was operated in Queensland for several years in that configuration. It is now on a
long term rebuild in Cowra, NSW as VH-AWZ for Air Whitsunday Seaplanes Pty Ltd of Airlie
Beach, Queensland.