VH-BSJ DHC-1 Chipmunk T.10 (c/n C1-0098)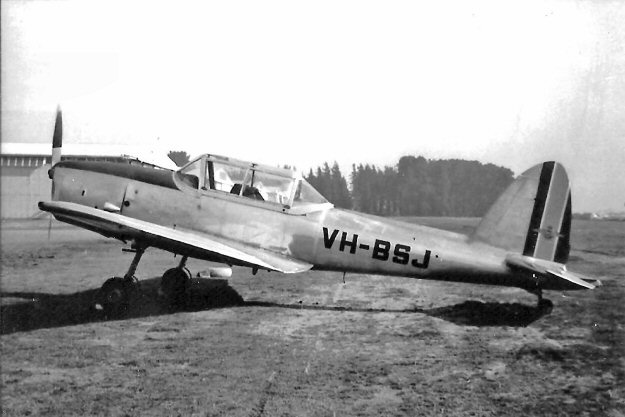 This Chipmunk (ex RAF WB658) was acquired by the Royal Vic Aero Club in 1960 and
came from the Tasmanian Aero Club. Barrie Colledge's shot above was taken at Moorabbin,
while below is a photo of it by Norm Weeding (via Geoff Goodall) while it was with the TAC.
It was first registered in Australia in September 1956. The Royal Vic purchased it to replace
the ill-fated VH-RVR, and it was re-registered in their series as VH-RVK in August 1960.
As-RVK it crashed at Bangholme near Moorabbin on 8 September 1964.