VH-BSF Avro 652A Anson 1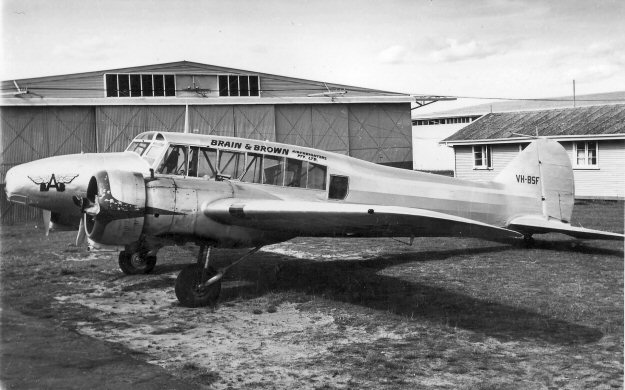 Above is a nice photograph by Neil Follett (via Geoff Goodall) of an Anson with Brain & Brown
Airfreighters Pty Ltd at Moorabbin in 1960. When I took my own shot (below) several years
earlier in 1956, the titling had not been applied. VH-BSF, ex W1954, was civilianized in 1953
and was one of those Ansons the RAAF held onto for several years after the war It appeared to
be in pretty good shape when I viewed it, although Neil's photo shows some paint peeling on the
cowling. VH-BSF was withdrawn from use in 1962 when the DCA refused to grant further Cs
of A to Ansons and other wood bonded types.