VH-BRT de Havilland D.H.82A Tiger Moth (c/n LES.3)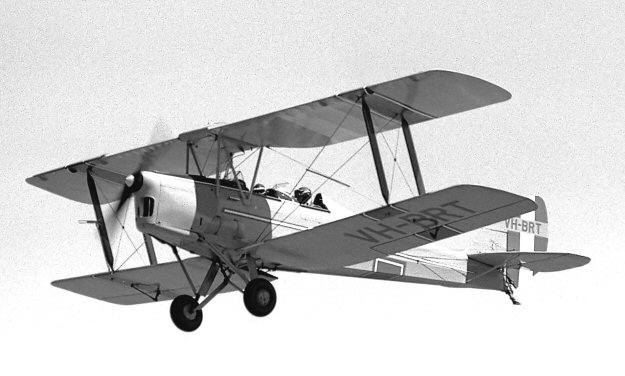 Lawrence Engineering and Sales manufactured 11 Tiger Moths from parts in the period February
1959 to June 1962. Their production facility was at Camden, NSW, where this shot of Greg
Banfield's was taken in October 1978. Original owner in Australia was M. Manual of Boort,
Victoria. . After several other owners in Vic and NSW it was sold in New Zealand in January
1998 becoming ZK-AOR. This early registration, issued in 1998 was formerly prohibited and
"not to be allotted". Evidently by that time the N.Z. CAB had eliminated the restriction, allowing
the Tiger to be given a "period" registration.