VH-BRE Short S25V Sandringham 4 (c/n SH.32C)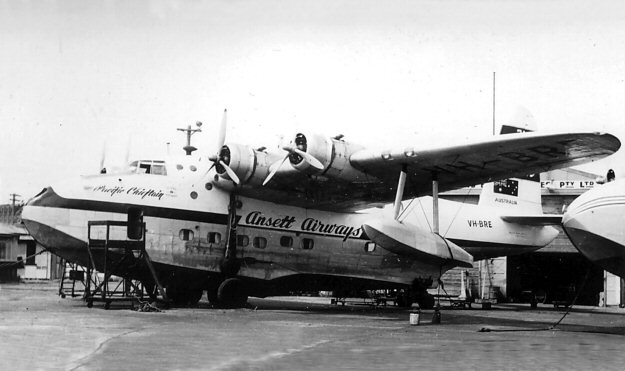 A rather uncontrasty shot taken at Rose Bay Flying Boat Base, in Sydney in 1953, although the name
"Pacific Chieftain" can be discerned. This Sandringham came from Qantas (VH-EBX) although it had
also, like the other Sandringhams in the Ansett Flying Boat Services fleet, been operated in New Zealand
(as ZK-AMD). VH-BRE was lost when it sank at anchor in a hurricane at Lord Howe Island in 1963.