VH-BRA (1) Boeing-Canada PB2B-2 Catalina (c/n 61193)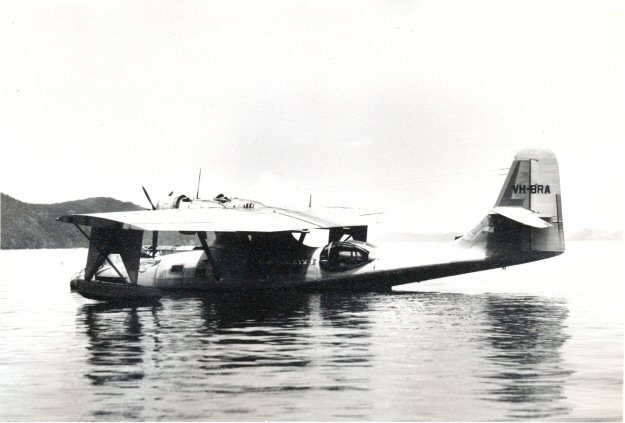 The rare image above is from the Kevin OReilly collection, whilst that below is via the John Oxley
Library collection, State Library of Queensland. VH-BRA was one of two surplus Catalinas (the
other was VH-BRB) with which Barrier Reef Airways began services from Brisbane to Gladstone/
Heron Island in 1947. This aircraft was previously a Catalina IV with the RAF (JZ838) and with
the RAAF (as A24-364). The photograph above was taken at Hayman Island, whilst the lower
one was probably at Rose Bay seaplane base, circa 1947. Barrier Reef Airways was absorbed
into Ansett Flying Boat Services in 1952 and this Catalina was withdrawn from service in 1953.
Australian airline historian Fred Niven has reproduced the logo used by Barrier Reef in those early
days (foot of the page) and this can be seen on the nose of the aircraft.